The guest experience is central to the business of hospitality, but as time passes expectations have changed. With the rapid rise and development of technology, guests demand more than ever from their hotel stays, with an Oracle Hospitality study reporting that almost two-thirds of U.S. guests find it crucial that hotels to continue investing in technology in order to improve the guest experience.
Accordingly, the Hospitality Technology Sentiment Survey Report published in October 2019 reported that guest experience is the main product category that hoteliers are investing in. Take a look at 4 kinds of technology that you can adopt to leave a lasting impact on your guests. 
Self-Check in
One of the hottest topics in the hotel industry now is the provision of self-check in options for your guests. The level of complexity of a self-check in system can vary, from tablet and kiosk options, to mobile check-ins that allow a guest to skip long front desk queues entirely.
Kiosks
As hotel guests get younger - think millennials and Gen Z - their growing familiarity with and preference for self-service technology in their everyday lives should be taken into account as you build their guest experience. Self-check in systems do not just provide guests with more convenience - your tablet and kiosk interface can provide the much-coveted customised guest experience, with the help of pre-registered information and data gathered from previous stays. 
But there's more to self-check in stations than improved efficiency. "While the handheld devices speed up check-in, even more so they speed up the perception of how long check-in takes, " VP of International Operations for Hyatt Corp Sara Kearney said in a 2014 interview with Forbes. "Because there is no more waiting in line, no more nervous queuing at a high, literally-divisive counter. "
Easing the stress of front desk queues makes for a significantly more pleasant experience for guests overall, creating a positive start to their time with you and your team.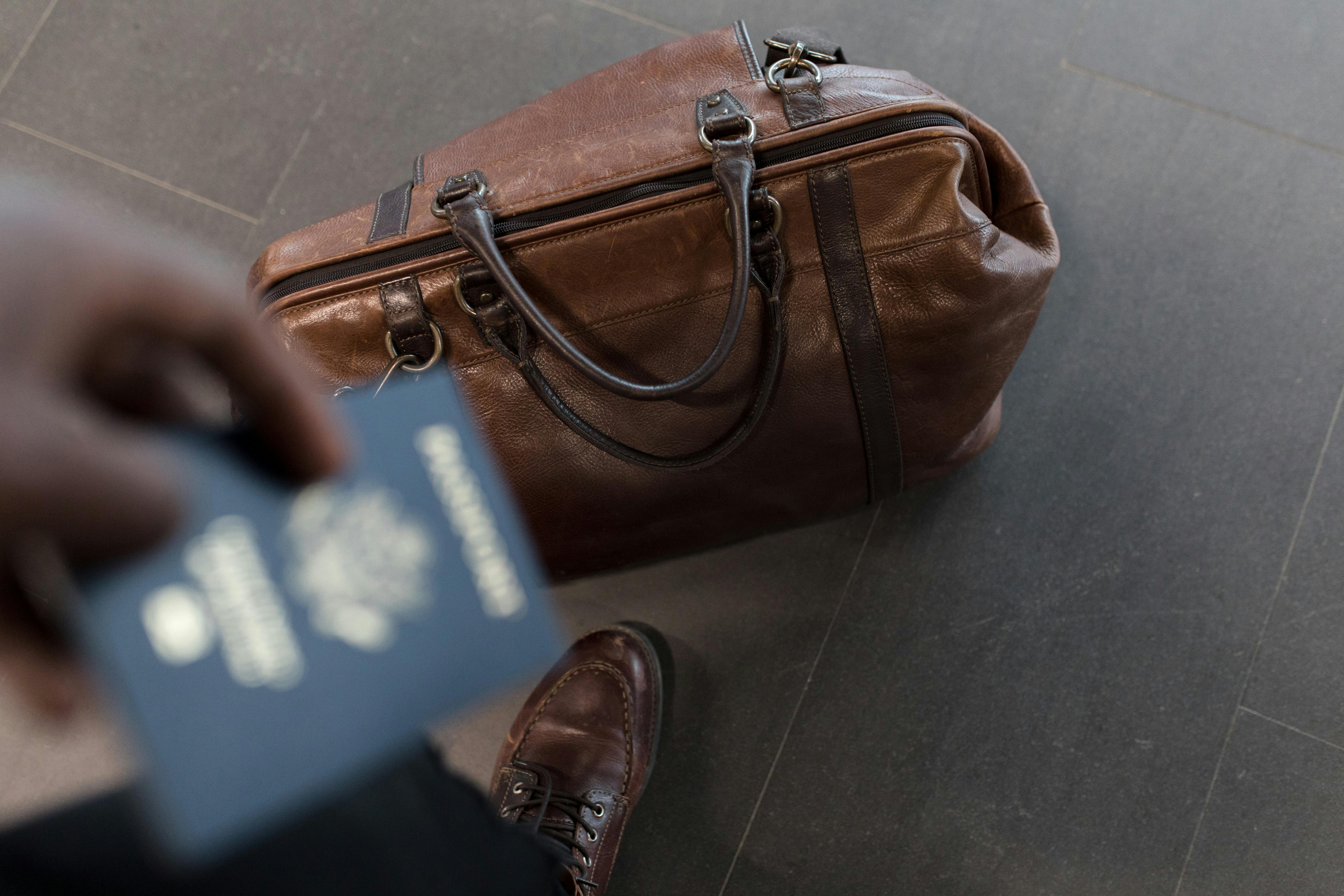 In addition, self-check in stations can be installed alongside a traditional front desk. This allows your guests the flexibility to choose their preferred check-in method, and your staff can be best allocated to serve them according to their needs. 
While some might think that removing your front desk staff from the bulk of the check-in process will remove the human touch from the experience for your guests, the reverse has been found to be true by hotels who have implemented self-check systems. President of hospitality training provider Kennedy Training Network, Doug Kennedy, finds that since staff are physically closer to your guests with the downsizing of the front desk, it becomes easier to welcome them personally, and starts off their stay on a more casual and comfortable note.
Mobile
You could also go one step further and implement a mobile check-in system that will allow your guests to check in through their phones, even before they arrive at your hotel. This creates direct engagement between your guest and your staff, and can be your chance to create a positive first impression. Knowing their arrival time will also ensure that resources can be efficiently allocated to prepare their rooms, so that their rooms are ready by the time they walk through your hotel's front door.
An additional perk to implementing self- and mobile check-in systems is that industry-level PMS like Opera PMS have mobile implementations available, and third-party apps are easily integrated with most industry systems, reducing the technological hassle while providing an instant boost to the guest experience.
Mobile Key
Do away with traditional keycards by implementing mobile keys, which make your guests' stay even more convenient and accessible as they can access their room simply through their smartphones. In fact, if you have a mobile check-in system in place, this could even allow your guests to bypass the front desk entirely.  
The encrypted nature of mobile keys also ensures that security is top-notch, so nobody can enter a room by hacking the hotel system or stealing a keycard.
Mobile keys have the added benefit of reducing the possibility of lost keycards to zero. This improves overall efficiency, as your staff need not be tied up in issuing replacements, and can better focus on enriching the services rendered to your guests. 
Furthermore, mobile keys can be a crucial data collection point for you to understand your guests better. The impersonal data they collect allows you to see your guest movement patterns, and this can influence potential investment decisions you might make to improve their overall experience.
In addition, a mobile key will usually require an application to be installed. Take the opportunity to use your hotel's mobile app to further enhance the guest experience. This can include functionalities that allow them to call room service or the bellboy, make spa appointments, or even make future room reservations. This doesn't just benefit your guest - it builds guest loyalty, drives direct bookings, and directly markets your hotel to them.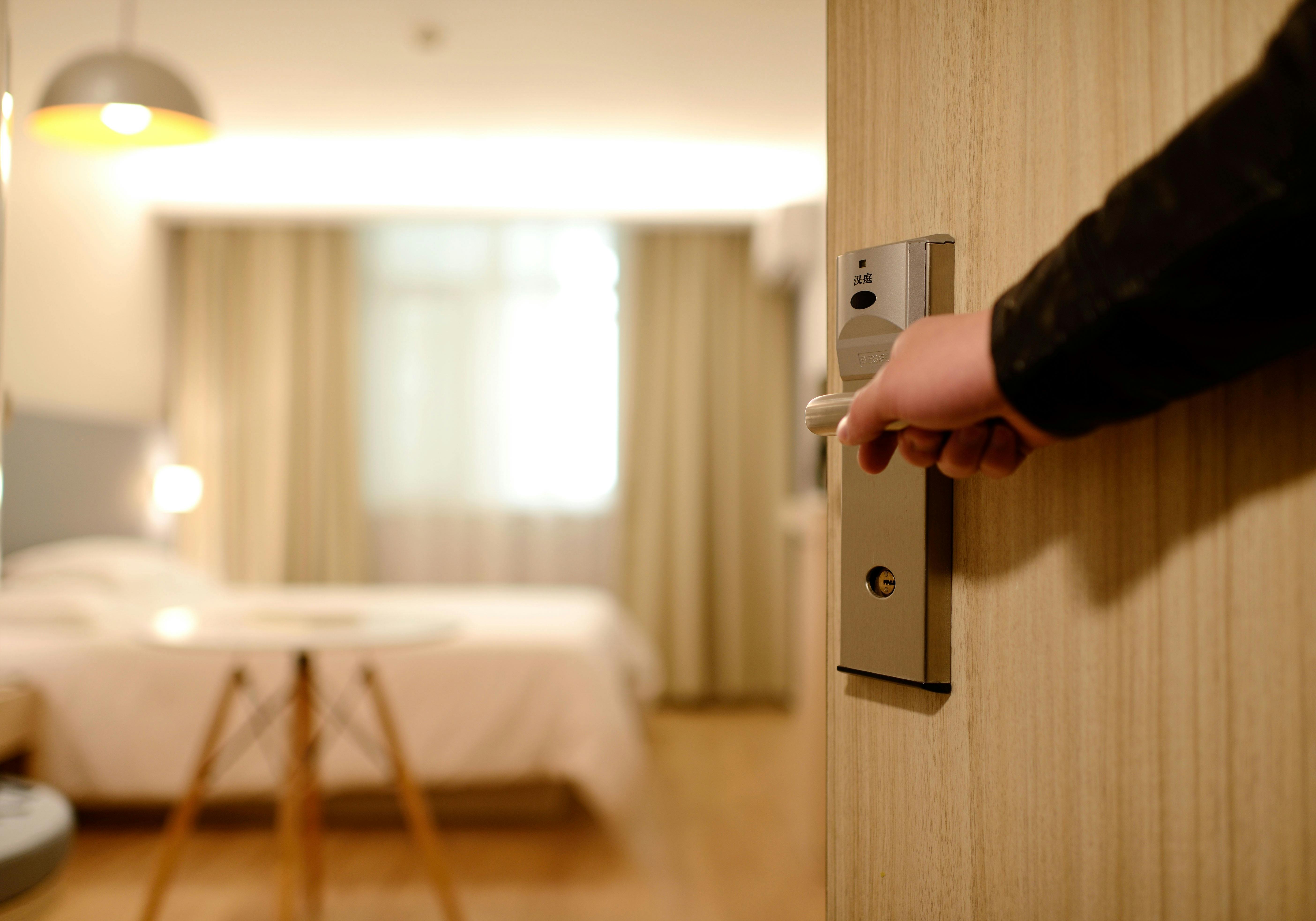 Smart Rooms
The most crucial part of your hotel is, naturally, the room itself. Most of your guests' time will be spent in their room, so care should be taken to ensure that it meets and surpasses the expectations that your check-in and door lock system have set. 
In today's industry, smart rooms are no longer the futuristic dream they once were. With their increasingly widespread availability, a wide range of smart home technology has become the basic expectation of any hotel room. Besides smart TVs and smart speakers, consider integrating content streaming and climate control functions into your hotel mobile app to maximise the comfort of your guests. You could even install wall maps with augmented reality functions that help your guest get familiar with the neighbourhood.
Data received from their choices and configurations can also be stored to remember your guest preferences for future stays, building an increasingly personalised guest experience for them.
Robots
If you want to stay one step ahead of the competition, look into employing a few robots to assist in streamlining your operations. You could have chatbots provide round-the-clock concierge and customer service, recommend restaurants nearby or give directions to attractions. With answers  being drawn real-time from the internet, this provides the most accurate and immediate information that staff might not have access to.
Robots can also be employed to ease manpower crunches by assisting in simple housekeeping tasks such as delivering towels or essentials to individual rooms. Such automation will save time for your staff who might have other duties on hand to attend to, maximising your staff efficiency.
Thinking of investing in a new technology for your hotel to elevate your guest experience? Find out what would work best for you by reaching out to Ultima Asia Technology's experienced technology consultants today.